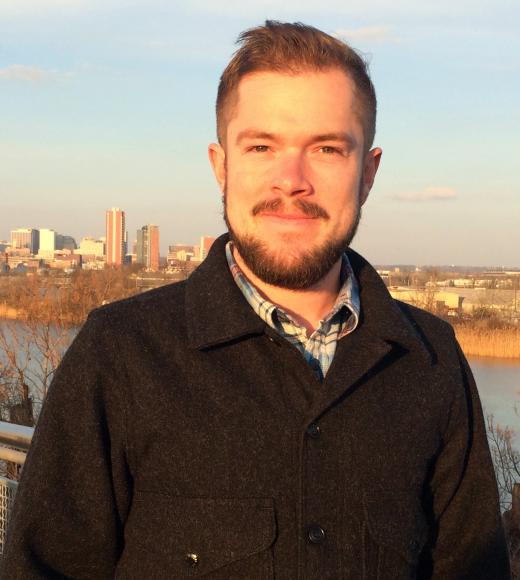 CLEAR Center
Department of Animal Science
UC Davis
Bio
Matthew Klein, M.S., is a Ph.D. student in the Mitloehner Lab at University of California, Davis, with diverse research interests related to beef cattle production. Topics of interest include: further determining the role of cattle in climate change, effective maintenance of grazing lands, and addressing issues at the nexus of science and policy.
Matthew has previous research experience in forage and seed crop production, insect pest management, and soil science. He arrived at UC Davis with a desire to continue expanding his ability to conduct top quality research related to key problems in agriculture. Matthew enjoys collaborating and connecting across disciplines and sees taking an integrative approach as crucial to solving problems of increasing complexity.
Outside of academia, Matthew enjoys practicing guitar, rock climbing, and reading.
Education
Ph.D. in Animal Biology, University of California, Davis (In Progress)

M.S. in Crop Science, Entomology Option, Oregon State University (2016)

B.S. in Environmental Science & Policy, Soil Science Minor, University of Maryland (2012)
Research Interests
Quantifying and reducing greenhouse gas emissions related to beef cattle production.

Improved forage production and grazing management.

Agricultural policy with a focus on improving connections between various stakeholders.
Selected Publications
Klein ML, Chastain TG, Garbacik CJ, Qian YPL and Mc Donnell RJ (2019)

Acute toxicity of essential oils to the pest slug Deroceras reticulatum in laboratory and greenhouse bioassays. J Pest Sci.

doi.org/10.1007/s10340-019-01154-0

Rondon SI, Thompson DI, Klein ML and Mc Donnell RJ (2019)

First report of the presence of slugs in a commercial potato storage facility in the United States. Am J Potato Res. doi.org/10.1007/s12230-019-09728-5

Klein ML, Rondon SI, Walenta DL, Zeb Q and Murphy AF (2017)

Spatial and temporal dynamics of aphids (Hemiptera: Aphididae) in the Columbia Basin and Northeastern Oregon. J Econ Entomol. doi.org/10.1093/jee/tox134