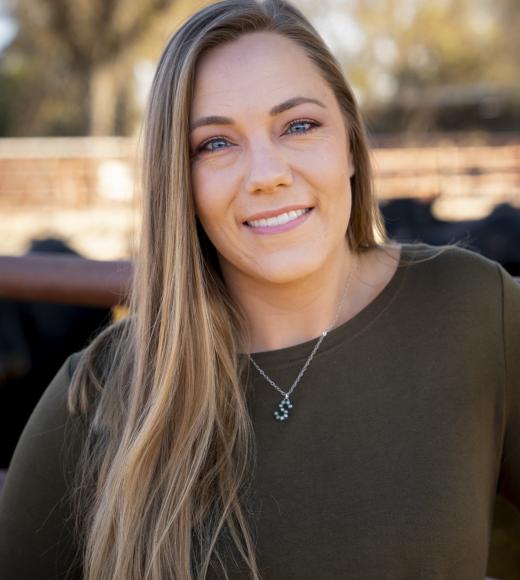 Unit

CLEAR Center

Department of Animal Science

UC Davis
Bio
Samantha Werth, M.S., is a Ph.D. candidate with Dr. Frank Mitloehner in the Animal Biology Graduate Group at the University of California, Davis. Sam's research interests are centered on the sustainable production of beef cattle, including beef cattle nutrition and management, economics surrounding beef production, and human nutrition as it relates to beef.
Sam is passionate about the topic of sustainability as it relates to agriculture and beef production. As such, her research is focused on using science based evidence to answer questions related to the sustainability of our food system. Sam enjoys extension and outreach, connecting directly with producers and consumers to understand their concerns and educating them on the science surrounding agriculture and beef production.
In her free time, you can find Sam at the gym training in Olympic Weightlifting, enjoying the outdoors with her dog, Trixie, or looking for new and interesting restaurants and coffee shops with friends.
Education
Ph.D. in Animal Biology, University of California, Davis (in progress)

M.S. in Animal Biology, University of California, Davis (2016)

B.S. in Animal Science, University of California, Davis (2012)
Research Interests
Environmental, economic, and nutritional impacts of beef cattle production compared to plant based and lab cultured meat alternatives.

Mitigating environmental impacts associated with cattle production through nutritional modification and changes in management strategies.
Publications
Werth, S.J., J.W. Oltjen, E. Kebreab and F.M. Mitloehner.  2016.  A life cycle assessment of a beef feedlot finishing ration supply chain in California.  Journal of Animal Science 94(E-Suppl. 5):568.

Werth S.J., Schusterman E.G., Peterson C.B., and Mitloehner F.M. 2014. Chapter 90. Air: Confined Animal Facilities and Air Quality Issues. Encyclopedia of Agriculture and Food Systems, 2nd Edition, 1:283-292.