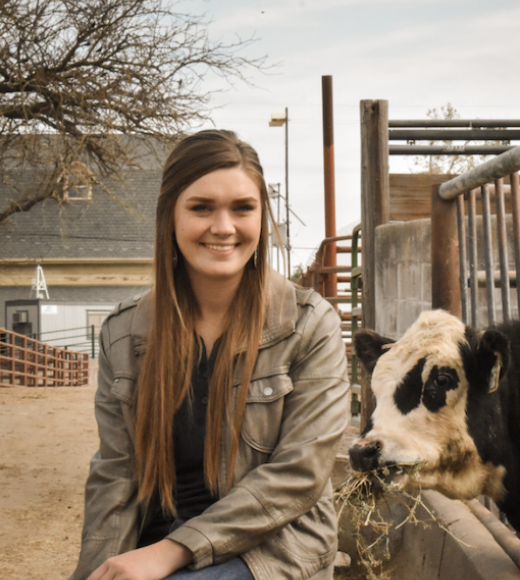 CLEAR Center | Department of Animal Science | UC Davis
Bio
Sharissa Anderson, B.S., is a first generation college graduate and is a M.S. student with Dr. Frank Mitloehner in the Animal Biology Graduate Group at the University of California Davis. She grew up on a small, family ranch in Arbuckle, California raising livestock, riding horses and being an active FFA member raising market lambs. Her love for livestock encouraged her to pursue a Bachelor's Degree in Animal Biology with an emphasis on beef cattle production from UC Davis. 
During her time as an undergraduate, Sharissa was employed as a research assistant where she acquired her initial exposure to beef cattle research focused on grass vs. grain fed steers, impacts of heat stress and the application of eye patches for treating pink eye. Immediately following her B.S. degree, Sharissa was employed in Dr. Mitloehner's lab as a Junior Specialist where she had the opportunity to further her research experiences working with both beef and dairy cattle focusing on enteric and manure mitigation strategies. During this time, she also worked outside the lab managing a project on toxicology impacts on pregnant beef cattle and calves. 
Sharissa is passionate about the production of beef cattle and strives to become an impactful member to the industry. Her research interests include beef cattle nutrition and management, sustainable beef cattle production and enteric mitigation strategies to further reduce GHG production and improve performance and efficiency of beef cattle. In addition to her graduate studies, Sharissa is an active member of the Young Cattlemen's Association at UC Davis serving as a graduate advisor as she is enjoys sharing and mentoring others who share a similar passion. 
Education and Degree(s)
B.S. Animal Biology, UC Davis